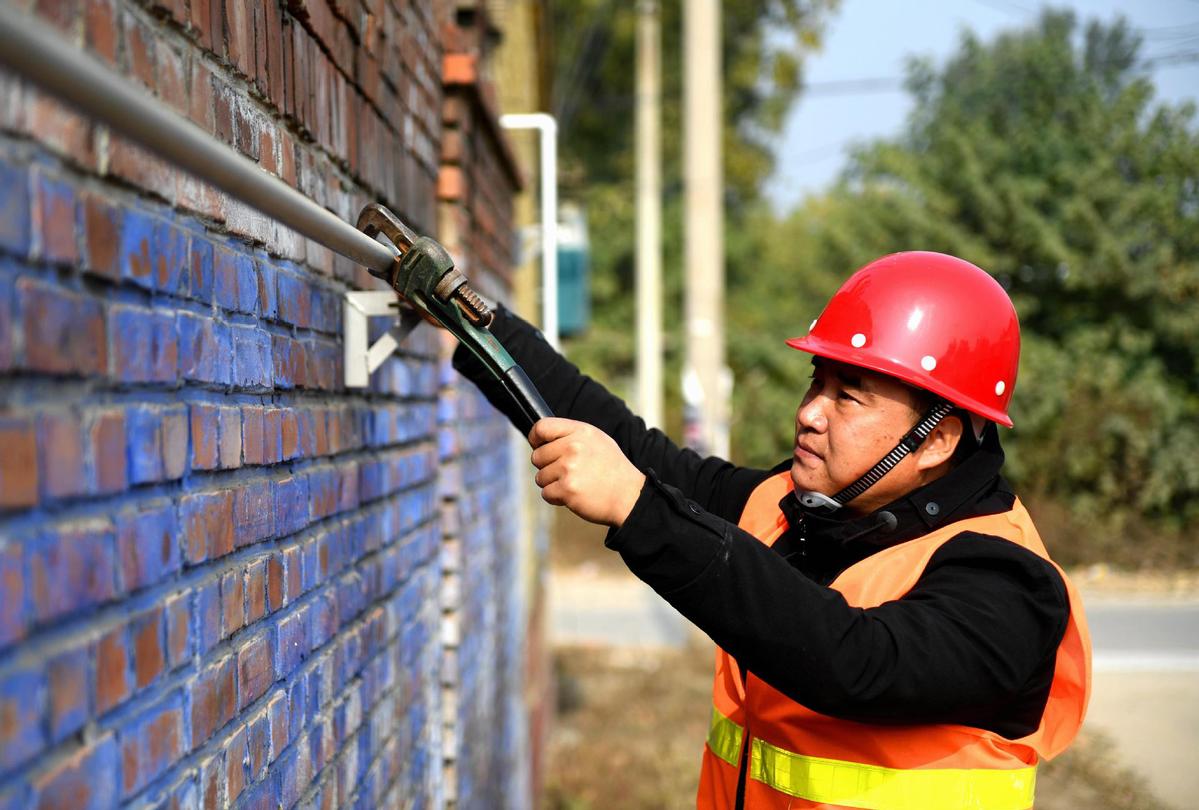 The Asian Infrastructure Investment Bank on Monday announced a $250 million loan for a gas project in Beijing, the bank's first such investment in China, to help reduce coal use and improve air quality in the capital region.
The loan, also the AIIB's first corporate finance deal, will be provided to Beijing Gas Group Co., Ltd. to carry out a coal-to-gas conversion project, enabling rural households to use natural gas instead of coal for cooking and heating. The Beijing-based multilateral financial institution said in a statement that the project will involve the construction of a gas distribution network, pipelines and household connection facilities.
Scheduled for completion in 2021, the project will help China reduce coal use by about 650,000 metric tons per year by connecting about 216,750 households in about 510 rural areas to the natural gas distribution network, according to the AIIB.
China has been fighting pollution by adopting stricter environmental rules, including a coal-to-gas conversion program to reduce emissions.
AIIB President Jin Liqun said the AIIB's first investment in China is in line with its mission of supporting member countries' green and sustainable development.
"China's commitment to reducing its reliance on coal will change people's lives and improve the environment, which is why we are investing in a project that aligns with this ambitious plan," Jin said in a statement.
This will help China introduce sustainable infrastructure, reduce greenhouse gas emissions and help stimulate one of Asia's most important economic centers, Jin added.
Zeng Gang, a financial researcher at the Chinese Academy of Social Sciences, said the AIIB-funded energy projects could mean that multilateral financial institutions will provide more financing for environment-related infrastructure projects in which China is an important member of the AIIB.
"Green financing in China will obviously be an important goal of the AIIB," Zeng said. "It is reasonable for the AIIB to provide relatively low-cost long-term financing for such infrastructure projects, especially when Chinese commercial banks are under greater liquidity pressure."
Li Li, director of energy research at energy consultancy ICIS China, said the AIIB's financing should be welcomed, but the country should also increase investment in seasonal gas storage facilities, diversify import channels, and improve pricing mechanisms to address potential shortage problem.