Washington, London and Canberra test drone's ability to detect and track military targets
The United States, Britain and Australia have showcased new swarms of artificially intelligent drones, marking the first collaboration on autonomous drone technology between members of the AUKUS security pact, which officials say is a way to counter China.
The Allies conducted a three-way "Ability Test" At the end of last month, they achieved the "Real-time collaborative retraining of in-flight models and exchange of AI models between AUKUS countries" According to the U.S. military, this is a first.
"This work saw the initial joint deployment of Australian, UK and US AI assets in a collaborative swarm to detect and track military targets in real-time in a representative environment," the Pentagon said in a statement Friday.
The AUKUS pact, created in 2021 to contain China's presence in the Indo-Pacific region, has repeatedly come under fire from Beijing.under "The First Pillar" US pledges to supply Australia with nuclear submarine technology under deal "as soon as possible."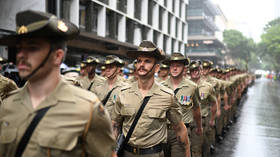 Hosted by the UK's Defense Science and Technology Laboratory, the drone test is part of the "Second Pillar" Part of the AUKUS partnership, it calls for "Development and Delivery of Joint Advanced Military Capabilities" Between the three allies for "Promoting security and stability in the Indo-Pacific region."
China's foreign ministry insists the new military move will only "Inspire an arms race, undermine the international nuclear non-proliferation regime, and jeopardize regional stability and peace," Three members are urged to stop "Disregarding the concerns of the international community."
While officials gave no details about the drone trials, the British military said they were involved "More than 70 military and civilian defense personnel and industry contractors," Who tested swarms of Blue Bear Ghost and Boeing/Insitu CT220 drones.
The British Army provided several tanks and armored vehicles for the demonstration, while private contractors provided some self-propelled howitzers and Soviet-era BMP vehicles produced in the former Czechoslovakia. The device is used to test the drone's ability to track military targets on the battlefield.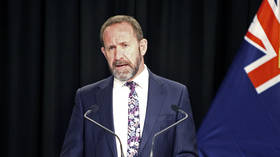 "This test demonstrates the military advantage of AUKUS' advanced capabilities as we join forces to identify, track and engage potential adversaries from greater distances and faster speeds," Lieutenant General Rob Magowan, a senior official in the Ministry of Defence, said in a statement.
The Australian military said the test "Multiple world firsts have been achieved," Includes real-time retraining of drone swarms in flight.
Russia also sees the expansion of the West's military presence in Asia as a risk that could lead to prolonged conflict. "I can't imagine the great Asian civilization being as obedient and obedient as the unfortunate European Union to carry out Washington's agenda," Russian Foreign Minister Sergei Lavrov said in March.
You can share this story on social media: