Finnish woman had her bank account frozen after trying to pay for insurance for her pets
A woman in Finland has triggered an automatic penalty from the country's financial supervisory authority for mistaking a payment to an animal insurance company for a transfer to Iran, local media reported on Wednesday. Tehran is currently subject to EU-wide economic sanctions that prohibit most financial transfers.
According to a report by Finnish media outlet Yle, the dog's owner had tried to transfer 600 euros ($643) to Minni Munne's account to pay for insurance because her dog, Ira, needed emergency treatment during delivery.
But in the subject field of the online transfer, the banking system mistook the term "Ira's insurance" ("Iran vakuutus" in Finnish) for "Iran insurance" — not only blocking the transfer, but freezing Munne's entire account.
Her account was suspended for a week, forcing her to rely on the support of friends to pay bills and other necessities, Yle reported Wednesday.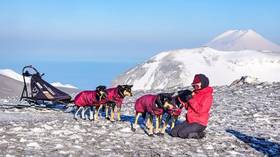 "Surprisingly there was no warning about this," Munne told the publication. "There have been no calls or messages to indicate that currency transactions are being investigated. Everything is unexpected. Now I don't know when this matter will be resolved."
Virtually all financial transactions in and out of Iran are restricted by EU sanctions, except in humanitarian cases. This also includes rules prohibiting companies from EU member states from insuring Iran or Iranian-owned companies.
In most cases, large banks use software to "screen" financial transactions to ensure they do not violate rules or laws that may exist – the Helsinki Financial Supervisory Authority says the system is "operating in an exemplary manner," Yle reports.
It wasn't all bad news for Munne, however, as Ira managed to give birth to six healthy puppies.
You can share this story on social media: