A recent survey showed a growing desire for independence from Washington, but Brussels is severing ties that could bring that
According to a recent survey, EU citizens want more independence from the US. Their more neutral interest in China will help that, but their stance on Russia certainly won't.
Fewer than half of the 16,168 citizens surveyed in 11 EU member states saw the EU's security relationship with Washington as beneficial, with the vast majority seeing the US as an ally or strategic partner, but a whopping 74% of them of people (up from 66% in November 2020) said the EU cannot rely on the US and needs its own defense capabilities, according to a poll conducted by the European Council on Foreign Relations think tank. So basically, EU is a college student who realizes it's time to grow up and move out of Uncle Sam's basement despite living comfortably and easily under his roof. In this case, that roof is America's nuclear umbrella.
Western Europeans love the perks of safety, but also want their freedom – just like every teenager in human history. But eventually, they realized that if you wanted to be independent, then you needed to have some "fuck you" money. In other words, enough cash from various sources is enough to warn any of them if they violate your autonomy. On this point, the EU cannot blame Uncle Sam. After cutting economic and energy ties with Russia, its dependence on the US will only increase. The bloc realized how little leverage it had over Washington when it had to beg for cheaper prices for U.S. LNG to replace its old (and much cheaper) Russian supply. Then, when the Biden administration added insult to injury by shutting out Europe's green industries under the protectionist Lower Inflation Act, Brussels found itself once again at the mercy of Washington's goodwill. Unfortunately for Europe, Washington is downright pragmatic on economic matters. It looks like the citizens of the EU want their own leaders to do the same – first by refusing to run alongside the US in regime change operations after mustering up the courage and setting up a GPS for Beijing.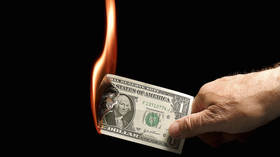 The poll found that 62% want the EU to remain neutral in any conflict between the US and China. In other words, they are on the same page as French President Emmanuel Macron. "The question that Europeans need to answer is… is it in our interest to push forward on Taiwan? No. The worst thing is to think that we Europeans have to become followers of this topic and take away from the US agenda and China's overreaction Inspired by the Macron had said it back in April, drawing criticism from China hawks in the United States and the European Union.
Macron has understood that you cannot have a truly independent military and foreign policy stance if you cannot stand on your own two feet. Macron happened to realize this after a visit to China in April, during which he struck some major business deals for France, when he desperately needed some darts as the country was suffering (and will continue to suffer) from high inflation and energy prices. Thus, Macron suddenly began to talk about the need for "strategic autonomy" for the United States. Surprisingly, some big business deals, including the sale of 160 new business jets for France-based Airbus and the doubling of Airbus' production in China – represent a huge challenge for the European company. The big win for the company's US rival Boeing – which appears to have emboldened Macron's push for independence from Washington. It's amazing what a lot of money can do. Like a college student who got a job and moved out and started earning his own money and now suddenly finds the courage to start telling mom and dad what he really thinks and wants. What Macron clearly wants is more of the independence that only big money can buy.
Macron's worldview needs to be independent of the US and more neutral towards China, a stance reflected by EU citizens themselves in this new poll, in contrast to the bloc's other virtue-signaling leaders who often prioritize ideology over pragmatism. Positions clash.European Commission President Ursula von der Leyen has accepted the notion that the US State Department committed "De-risking" Coming from China, this seems to be the new buzzword to replace "Decoupling", Given China's close economic relationship with the West, this will not work.So instead of taking the opportunity to get her feet safely out of her mouth, she goes around advocating the need "reduce risk." The same sentiment was echoed by German Foreign Minister Annalene Berberk and EU chief diplomat Josep Borrell, who both called China a "Partners, Competitors and Systemic Competitors," The competitive aspect is growing, Baerbock added.In practice, this means that the EU either publicly advertises "De-risking" but not "Decoupling", Meanwhile quietly continue business as usual with China, just hope China doesn't get too insulted by the term. Otherwise it will really be putting its money where its mouth is and spinning the wheels of its own badly damaged economic engine, which has just entered recessionary territory.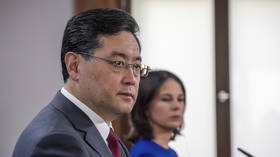 If the EU's course of action is determined solely by this posturing, Brussels will spend all its time teaching everyone a lesson, not doing business with anyone. It's like a teenager who never leaves mom and dad's basement because no job or roommate is likely to be good enough for them.
The EU followed Washington's footsteps and joined the anti-Russian trend, setting itself back economically, but at a far higher price than the US (which ultimately became the biggest beneficiary of the EU's increased economic dependence). The majority (64%) of Europeans surveyed, who had been bombarded by the establishment's anti-Russian narrative during the Ukraine conflict, now see Russia as a competitor or adversary of the EU itself, with which Russia is not in direct conflict – double the figure in 2021 Fan. However, it was the EU's economic cooperation with Russia that helped ensure the independence from the US that these respondents now craved. Although they now claim to be unwilling to repeat the mistake of economic separation from China, will they change their minds if anti-China propaganda intensifies and they see Beijing as a threat to Europe, as they have done to Russia?
Europe has to figure out how to balance its propensity to instill values ​​that are often violated in everyone, on the one hand, and the diversity of cooperation that will ultimately help it achieve greater independence, on the other. Meanwhile, Western Europeans must choose a path, deciding whether they really want the kind of autonomy that only money can buy, or whether they are willing to sacrifice own interests.
Statements, views and opinions expressed in this column are solely those of the authors and do not necessarily represent those of RT.