The measure is said to help stave off climate change, but critics say it will have little impact
France's ban on short-haul domestic flights came into force after approval from the European Commission. Private jets will not be affected by carbon reduction schemes.
Domestic flights within two-and-a-half hours by train are banned, according to a government decree published on Tuesday.
The change would cancel dozens of daily flights between Paris and regional hubs such as Nantes, Lyon or Bordeaux and lead to cleaner but longer journeys for passengers. For example, for a commuter from Paris to Bordeaux, it now takes only two and a half hours by train, compared with 75 minutes by plane.
The ban will initially only affect those three routes, as trains between other locations are deemed not frequent enough.
The ban was first introduced in France's 2021 climate law after it was proposed by a citizens' assembly tasked with coming up with ways to reduce carbon emissions. This has been vigorously contested by airlines and the Federation of French Airports, who say it violates the EU's right to freedom of movement.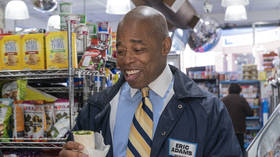 The European Commission sided with the French government, ruling on Friday that member states could, "Where there are serious environmental problems … the restriction or denial of the exercise of traffic rights."
"[This] is an important step forward in policies to reduce greenhouse gas emissions," Transport Minister Clement Beaune said in a release. "I'm proud that France is a pioneer in this field."
The Federation of French Airports downplayed the environmental benefits of the ban, saying earlier this year that it would eliminate only 0.23% of French air transport emissions. Climate activists cite a similar figure to argue that the ban doesn't go far enough, while other critics argue that travelers will be just as likely to travel by car rather than trains, resulting in a net increase in carbon emissions.
The ban does not affect private flights, which have significantly higher carbon emissions per passenger than commercial routes. Born said last month the government would introduce a climate surcharge on private pilots from next year, but green politicians have called for an outright ban.
You can share this story on social media: