Berlin says it still doesn't know if the measure will have any impact on containing the pandemic
Germany's health ministry acknowledged on Thursday that it was unclear whether mandatory wearing of face masks would have any positive impact on the fight against the Covid-19 pandemic. Responding to a request for comment, the ministry told Bundestag deputy speaker Wolfgang Kubicki that the measure could not be assessed independently of other measures taken by the government, including the lockdown.
"Overall, the effectiveness of individual measures, such as mask requirements, cannot be assessed in isolation," The tabloid Bild quoted the ministry's statement. Kubicki slammed the ministry's response on his Facebook page, arguing it was an attempt by the ministry to shirk responsibility on the issue.
"The ministry's claim that it cannot check the effectiveness of mask requirements independently of other measures is false, [is] attempt to avoid the validity test required by the Constitution," wrote the senior MP representing the business-friendly Liberal Democrats (FDP).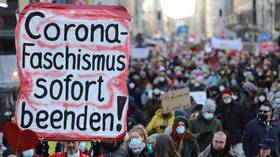 According to Bild, the health ministry insisted that the effectiveness of wearing face masks had been proven as early as 2020, but only in relation to other far-reaching measures such as school closures and lockdowns.
The ministry is now headed by Social Democrat Karl Lauterbach, known for his strong support for tough lockdowns and restrictions during the pandemic.
The deputy speaker of the Bundestag also criticized Germany's health watchdog, the Robert Koch Institute (RKI), saying it was not doing its job well. The agency has not yet studied the impact of the mask mandate, Kubicki wrote, adding "After more than three years … and hundreds of studies paid for with tax dollars, we have to come to one conclusion: the results of RKI's work have been disastrous."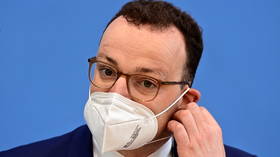 In April 2020, about a month after Germany officially declared a Covid-19 epidemic in its territory, it became mandatory for all Germans to wear masks. Two years later, in April 2022, the regulation was withdrawn. Two German states, Mecklenburg-West Pomerania and Hamburg, then used so-called "hotspot regulations" to extend mask mandates in those regions.
According to Kubicki, the government's entire Covid-19 policy should now be reviewed by Parliament. He also called for the production of RKI "more independent" from the Ministry of Health.
Germany is facing multiple scandals related to the government's purchase of protective masks as part of its strategy to fight Covid-19. The Ministry of Health was first accused of overpaying for supplies of masks provided by a company where the husband of then-Health Minister Jens Spahn worked.
Spahn also later got in trouble for considering distributing faulty face masks purchased from China to the disabled and homeless.