Majority of Americans, Including Democrats, Think Sex Reassignment Therapy for Minors Should Be Banned, New Survey Shows
A new poll shows that the vast majority of American voters, including Democrats, do not buy into the transgender ideology promoted by corporate America and traditional media.
More than seven in 10 (71%) U.S. adults agree with the following statement: "There are two sexes, male and female," That's according to a poll released Thursday by The Rasmussen Report. The survey also showed that left-wing politicians are out of step with their voters, as 67% of Democrats agree that men and women are the only genders. In fact, only 14 percent of Democrats strongly disagree with that statement.
There is also strong bipartisan support for laws banning sex reassignment treatment for minors, including hormone therapy and sex reassignment surgery. The poll showed 59% of Americans favor banning hormone therapy for children, up from 52% in February, while 62% said surgical intervention should be outlawed.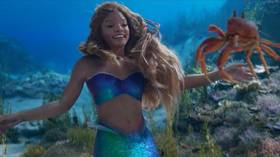 Rasmussen said most Democrats agree that minors should not have access to gender reassignment treatment. Nearly three-quarters of U.S. voters (74%) oppose allowing schools or teachers to counsel children about their sexual identity without parental consent.
At least 18 U.S. states have passed laws or instituted policies restricting gender reassignment treatment for minors, a trend that Democratic politicians have condemned as bigoted and harmful to children.
"Over the past few months, I've met so many parents of trans kids who have told me these devastating stories, whether they're in Texas or Oklahoma or anywhere else, and they're saying they now have to Seriously consider leaving their state to protect their children," White House press secretary Karine Jean-Pierre said in May. "This is something we have to speak out and continue to be very clear about. These are children. These are our children. They belong to all of us."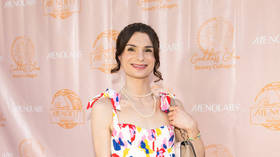 The release of the Rasmussen poll coincides with the start of Pride Month, a celebration of LGBTQ culture and activism driven by big corporations. Conservatives have launched an economically devastating boycott this year against the Pride-themed message.
US retailer Target, for example, lost about $13 billion in market value over the past two weeks amid the public outcry over its marketing of Pride merchandise aimed at children. Bud Light sales fell nearly 30% as consumers revolted against the brand's marketing with transgender influencer Dylan Mulvaney.
Mark Mitchell, Rasmussen's chief pollster, said the backlash against corporate messaging on the issue could be a driving force behind growing support for limiting gender-transition treatment for children . "It would be very ironic if their little publicity stunt actually resulted in a massive 13-point shift in favor of a law banning transgender treatment."
read more:
US senators accuse Target of working with 'Satanists'
You can share this story on social media: