Registration for this autumn's event will cost journalists £137 until 1 July and £880 thereafter
The ruling Conservative Party decides to charge journalists for its annual conference "undemocratic" A coalition of British media organizations said it should be dropped.
Many media said that the charging standard is 'severe' And refused to sign up for a Tory event in Manchester in October, the Evening Standard reported on Saturday.
The Conservative Party had tasked journalists with covering the conference last year, saying it was necessary to prevent people from signing up for accreditation and not attending. The party is sticking to the same rules this year. Journalists must pay £137 ($169) before July 1 and £880 ($1,086) thereafter to register.
A coalition of industry bodies including groups including the News Media Association, Editors' Association, News Media Union and Foreign Press Association has warned that Prime Minister Rishi Sunak's party is working on a "Deeply concerned about precedent in democratic societies."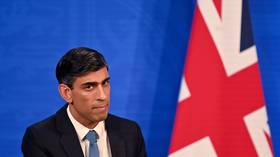 The alliance stated that its members are "Unanimously considered undemocratic and detrimental to the interests of society and the party itself" The Tories decided to charge journalists to attend the conference.

"In a democratic society, all party meetings are of considerable political and public importance, and therefore there should be no barrier to payment for journalists reporting freely at such events, able to act as the eyes and ears of the public," stated in the statement.
The annual Tory Conference is not just a local event, it is also "Gives the international community a window into British democracy in action," it added.
The authors of the statement said they had been trying to reach out to the ruling party to discuss the charges for more than a year, but to no avail.
A Conservative Party spokesman told the Evening Standard, "The modest fees were introduced to discourage over-accreditation by some media outlets."
read more:
British Conservatives lose ground in local elections
He claims thousands of accredited journalists failed to show up in previous years, costing the party tens of thousands of pounds in police security checks and generating vast amounts of paper and plastic waste.
Media outlets could also be exempted in complex financial situations, he added.
You can share this story on social media: