Hundreds of civilians have been killed and thousands wounded in six weeks of fighting between the Sudanese Armed Forces and the paramilitary Rapid Support Forces.
At least 828 civilians were killed and 3,688 injured between April 15 and May 23, according to the Sudanese American Physician Association (Sapa), although the actual toll has been distorted due to difficulties families have had in recovering their bodies. thought to be much higher.
Sapa's research demonstrates the geographic distribution of violence and the heavy price civilians pay for successive ceasefire failures.
A ceasefire has been in place for most of the time since the fighting broke out. However, they are often broken by both sides. Sapa recorded more than 330 deaths and more than 2,300 injuries during the days when the ceasefire was at least partially covered.
Here, friends and relatives of three Sudanese civilian victims recall their final days.
mohamed salah
Salah, a medical student at the Sudan University of Science and Technology, was killed in Khartoum on April 15, the first day of hostilities, when he was shot three times by snipers.
The 21-year-old's day began with a short drive from his home to Khartoum International Airport, where the mother of one of his classmates was stranded. On arrival, another guy – someone Salah didn't know – asked for a ride, so Salah picked him up too.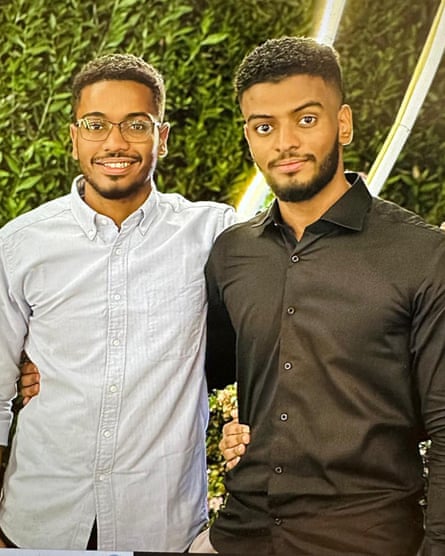 He drove his passengers back to his house, all of whom lived in neighboring Omdurman, where they had their Ramadan iftar meal.
The woman was happy to spend the night at Salah's house, but the man said he wanted to go home, so Salah got into his car and set off again.
Every time he approached the various bridges over the White Nile linking Khartoum to its twin city of Omdurman, he encountered heavy fighting between the army and the Rapid Support Forces.
Eventually he gave up and went home, only to find himself caught in a battle between Army soldiers on the ground and RSF snipers stationed on top of buildings around the university's main campus at the confluence of the White Nile and the White Nile. Blue Nile.
Within minutes, Salah and his two passengers were dead. A soldier told Salah's father that he had been shot once in the head and twice in the chest. Intense fighting meant it took the family 15 hours to find his body.
"It's hard to talk about it, but I will try," said his older brother Mustafa.
"Muhammad liked to do good things," Mustafa said, explaining why his brother agreed to undertake the dangerous night driving. "He was the most helpful and generous man among us."
Suhair Abdallah el-Basher
Basher, a lawyer, was leaving her home in Khartoum with two of her relatives on April 25 to travel by car to safer neighbourhoods, when a shell exploded, killing her and two relatives. Relatives died together.
The 67-year-old was trapped in a house near the presidential palace for 10 days with her two brother-in-laws and her eldest child. They have no electricity, and food and water are starting to dry up.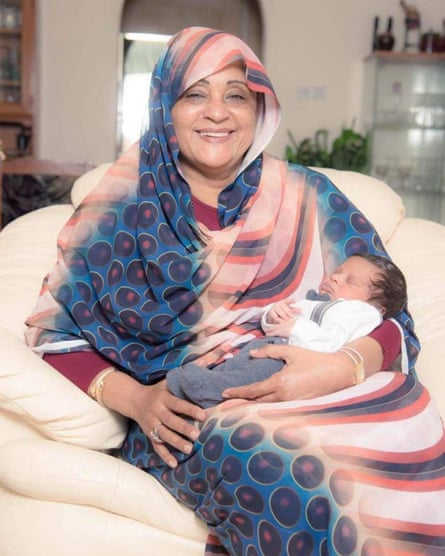 On 25 April, it appeared that the numerous ceasefire agreements reached by Sudan's warring parties had finally been implemented. For the first time since the clashes began, the street outside the house was calm and free of militants.
Another of Basher's daughters came to pick up relatives and take them to a safer neighborhood.
The older child, Hiba el-Rayeh, managed to board her sister's car, but a cannonball exploded as the older relatives walked a few yards between the front and car doors.
Rayeh said she lost consciousness in the blast and woke up to see her mother and uncle lying on the road, badly injured but alive. "Then I started screaming, 'We're civilians, we're civilians, please don't hit us,'" she said.
RSF fighters put Rayeh's mother and uncles in the back of a pickup truck. Rayeh and her sister followed the truck for two hours as it drove around town trying to find a hospital that was open. By the time they found one, all three were dead.
Zakria Abdullah
Abdullah was killed last week in the western Darfur city of Geneina when Rapid Support Force (RSF) fighters attacked his community.
Abdullah and five other men were killed when they tried to flee the Rapid Support Forces, said Jalal, 41, a friend who asked not to be fully identified.
"My friend's body was under a tree in front of my house for a day and a half," Jalal, who fled there from Chad, said by phone. "Because of the heavy fighting in the streets, we couldn't retrieve him and we couldn't bury him in the cemetery."
The 33-year-old, who used to work for an NGO, said he witnessed horrific scenes before he managed to flee across the border. "I saw the worst," he said. "There are dead bodies all over the streets."