I have been a US citizen for over 35 years. I immigrated legally from India to the United States about 50 years ago. I did my MS and PhD at the University of Maryland as a rocket scientist.
I also take acting as a hobby. So much so that in 1993 I became the first Indian-American to be a member of the Screen Actors Guild (SAG) of the Mid-Atlantic region.
call for representatives
Casting roles in the area are first announced by casting agencies in the Washington or Baltimore areas. These announcements require that you belong to certain race, gender and age ranges.
They may ask you to audition if it's a good fit. They pick a few and call them back for a "call back". Then they would cast the actor for the role. Most guild characters are aimed at daytime players and consist of only a few lines. The main roles are cast in Hollywood or New York.
These audition calls from SAG and SAG/AFTRA (for now) always have a racial requirement for the role – but the requirement is African American or Caucasian. Guys, what about those of us who don't fit into any category? Needless to say, I complained to the union to no avail.
black and white hollywood
In theory, unions like SAG/AFTRA should be the most open to all. In fact, the opposite is true. What's the point? After waiting for 30 years, the requirement for the age group under the age of 50 has become the trump card. But, while I'm out at this age, this post is "neither" for the benefit of our younger generation.
erasing the middle man
Even though I've worked so hard to be American, I still don't feel like I'm a part of this country. Earlier, when I came here in the 1970s, I felt unwelcome among conservative Republicans. This situation continued for decades.
Right now, I feel unpopular with the so-called Liberal Democrats, the Hollywood engine, and the media. Indian-Americans and many such minorities are caught between a rock and a hard place. They do not fall into the major categories that define American politics and society. It's time for the media to cover this.
Is this country just blacks and whites? Aliens who come here to watch TV or movies think so. Almost 50% of TV commercials feature African-American faces. Until a few months ago, 40-50% of the population had white faces.
That's a slap in the face for Hispanics and Asian Americans, who make up 20 percent and 7 percent of the population, and about twice as many as African Americans, who make up 13 percent, according to the last census.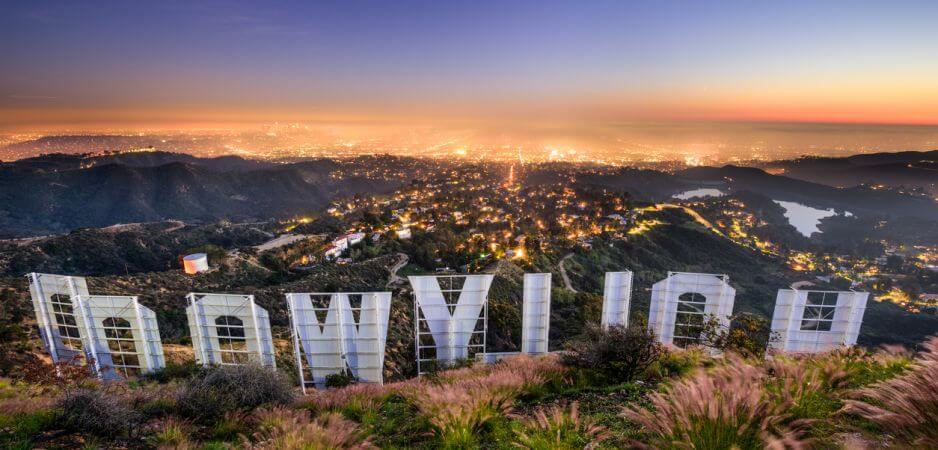 Hollywood is at it again
Do media execs and Hollywood moguls think we don't exist, that we're something of insignificance? Or do they just want us to spend our money on their product and stay behind the scenes?
Don't these big shots want to see our faces on your TV and movie screens? Or if they focus on the two extremes of skin color, black and white, do they feel they have done their duty of fairness and can now wipe fair representation off their jacket sleeves? Should all the others, the middlemen, go to hell? Are media bosses that stupid?
spotlight moment
Reducing the white cast from 60% to 50% had little effect on them as a group. Increasing the participation of African Americans almost doubled or tripled their participation. This development is welcome. This is positive. However, should this come at the expense of our Neines?
We're just squeezed out to zero. Can no one see it? Our representatives will help represent the country more equitably. Also, wouldn't that make the media scene more interesting?
The lack of representation of Neithers is a clear case of overt discrimination in employment by race. All actors are paid for their work and the law does not allow such discrimination. A small discrepancy may have been an accident, but this apparent absence of Neither is a clear indication of systemic discrimination in the media.
So I call on the media bosses to open up our living rooms to Native Americans, Hispanics, and Asians, just as you have done to African Americans. Give these Neither space and acceptance. No Hollywood, you haven't fucking addressed race yet. 40 to 50 years ago, there was much more acceptance, curiosity and admiration for Eastern and Latin cultures than there is now. Hollywood, you've gone backwards and left us all in the shadows.
Are all people in this world black and white? If you think so, then you are an ignorant and not at all the globalist you want to pretend to be. Asians and Latinos make up almost 60 percent of the world's population. Don't be dull. If you think so, your movie won't be sold worldwide – half of your revenue comes from international screenings.
How many Asian Americans do you know who could count as celebrities, as huge role models? And compare that to the number of African Americans or whites. Then look at the population percentage of the country, let alone the world, and see if it makes sense.
Yes, we can come here and many are even born, but we must remain in the background because of your machinations. Wake up and smell the tea; it's also popular around the world!
[Conner Tighe edited this article.]